Shine Music Festival 2023
August 26
Civic Center Park
Visit ShineMusicFestival.com to learn more about the event!
Support Live Music For All
Your tax deductible donation keeps the music going!
Link will open new window and will return you back to the site upon completion.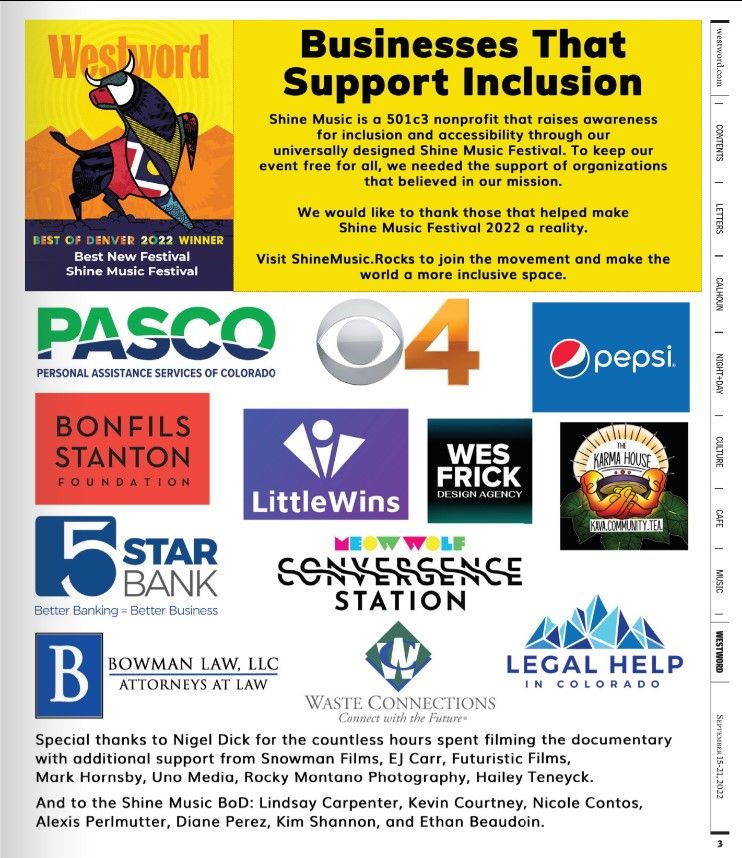 Businesses That Support Inclusion. Shine Music is a 501cd3 nonprofit that raises awareness for inclusion and accessibility through our universally designed Shine Music Festival. To keep our event free for all, we needed the support of organizations that believed in our mission.

Thanks to all who helped make Shine Music Festival 2022 a reality.
Pasco
,
CBS4
,
Pepsi
,
Bonfils Stanton Foundation
,
LittleWins
,
Wes Frick Design Agency
,
The Karma House
,
5Star Bank
,
Meow Wolf
,
Legal Help in Colorado
,
Waste Connections
,
Bowman Law
,
Nigel Dick
,
Snowman Films
,
EJ Carr
,
Futuristic Films
,
Mark Hornsby
,
Uno Media
,
Rocky Montano Photography
, Hailey Teneyck, Lindsay Carpenter, Kevin Courtney, Nicole Contos, Alexis Perlmutter, Diane Perez, Kim Shannon and Ethan Beaudoin.

Plus all the amazing Shine Music Festival volunteers!

Grab a copy of Denver Westword's September 15th edition and find us on page 4!
Check out Shine Music Festival 2022 Photos!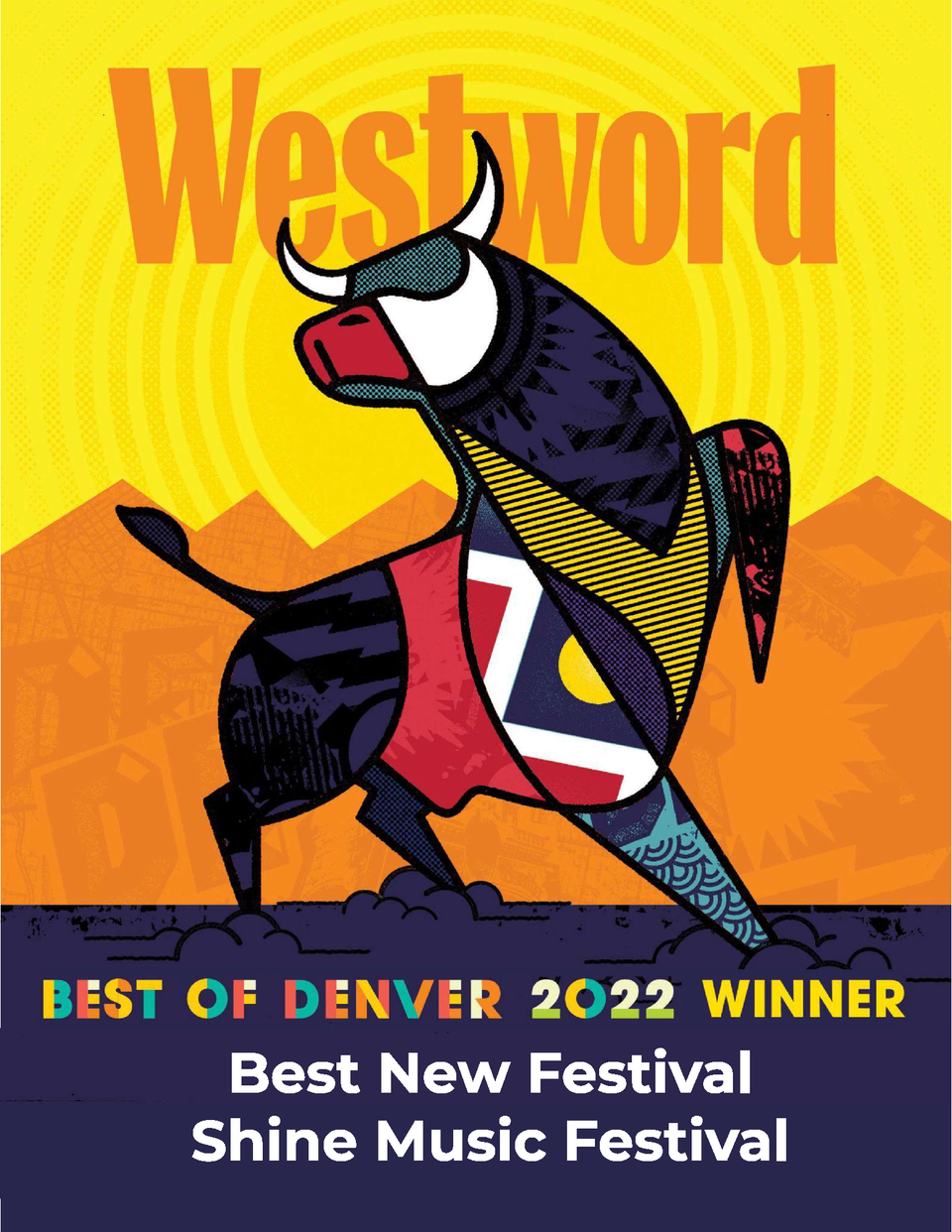 Best New Festival: Shine Music Festival
"While music festivals have become more accessible over the years, the overall level of inclusion for people with disabilities remains low. Shawn Satterfield, a lifelong music fan, set out to change that with the Shine Music Festival, which debuted on August 8, 2021, at Levitt Pavilion. To make the free festival work, she recruited volunteers and organizations involved with the disability community, bringing in inclusive technology to help people with all disabilities feel comfortable while also keeping costs down. "Seventy percent of people with disabilities are unemployed," she notes, "and music is expensive." So is putting on a festival, but this one was such a hit that it will be back in August, this time in Civic Center Park."
Shine Music Festival 2022 may be behind us, but there is so much more to come!

Signup for our newsletter and be the first to hear the exciting news!

We will NEVER sell your info or bombard you with emails.